Transgender Girl Defeats Biological Girls In High School Track Meet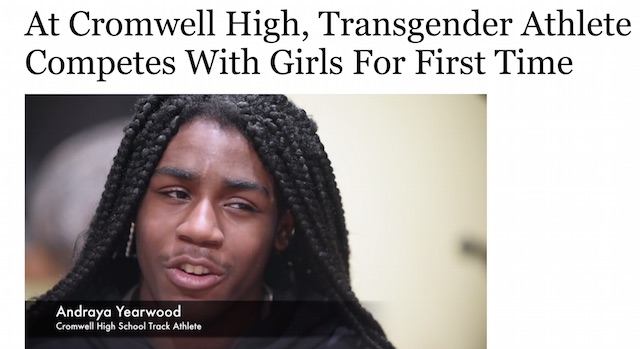 A Connecticut high school is allowing a 15-year-old transgender student who identifies as a girl to run on its female track team.
Coaches at Cromwell High School are thrilled with freshman Andraya Yearwood, whose speed compared to biological girls makes the student a star.
Andraya clocked times of 11.99 seconds and 26.34 seconds in the 100- and 200-meter dashes, respectively, during the first meet of the season. Both times resulted in a first-place win.
"I have a spectacular female athlete," coach Brian Calhoun told the Hartford Courant. "There's nothing more to say. To approach it in any other way might create some sort of issue or conversation."
Andraya told the newspaper she hopes to "inspire people, but not only with track."
"I hope it inspires people to not hold yourself back just because you're scared of it or it is your first time doing it, or because of other people's negativity," she said.
The student's mother, Ngozi Nnaji, said critics should stop focusing on her child's biology while watching races or reading about the results.
"I know they'll say it is unfair and not right, but my counter to that is: Why not?" Ms. Nnaji told the newspaper. "She is competing and practicing and giving her all and performing and excelling based on her skills. Let that be enough. Let her do that, and be proud of that."
Comments