Wine Country Homeless Illegal Foreign National Arrested on Suspicion of Arson
VIA: breitbart.com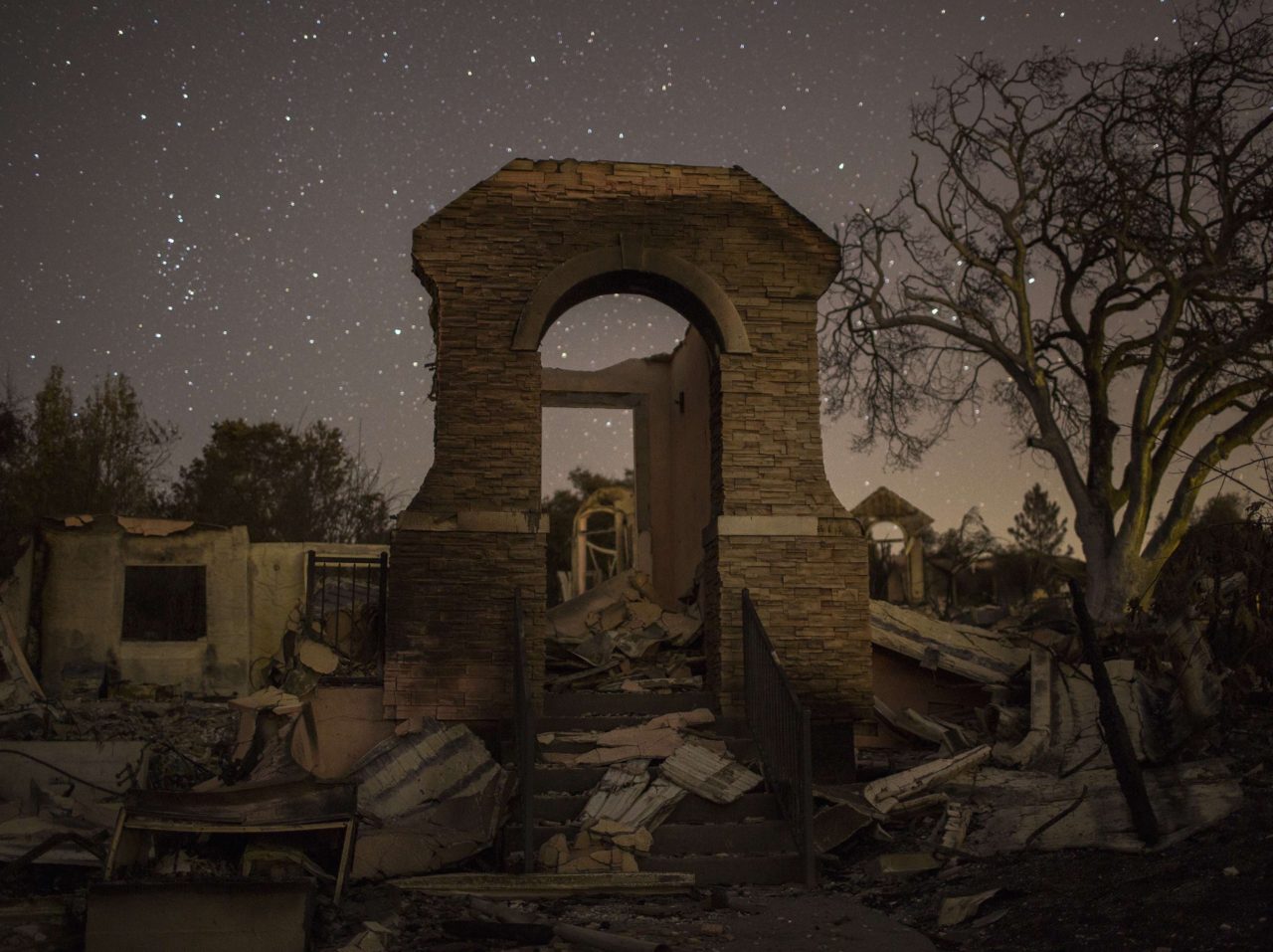 California's wine country is still burning as an illegal foreign national is arrested and charged with arson.
Jesus Fabian Gonzalez is being held in the Sonoma County Jail on suspicion of arson for being at least one of those responsible for the rash of fires that have devastated California this month killing over 40 people.
Who is this Jesus Gonzalez? Breitbart News reported this on October 14.
A homeless man, Jesus Fabian Gonzalez, was arrested Sunday afternoon in Wine Country on suspicion of arson after leaving a creek bed where a fire was burning in Sonoma County's Maxwell Farms Regional Park.

Sonoma County Sheriff Sargent Spencer Crum told the Santa Rosa Press Democratthat a team of county probation officers patrolling the Maxwell Park area after a series of reports of ongoing fires in the region had observed Gonzalez, age 29, as he "walked out of the creek area and a plume of smoke behind him."

Sheriff's Deputy John Grohl responded to the probation officers' call and confronted Gonzalez, who was wearing a trench coat. Gonzalez is well known to local law enforcement officials, and he reportedly usually is seen living under a nearby bridge. He told the law enforcement detail that "he started the fire because he was cold."
As Breitbart noted, "Mr. Gonzalez was booked into the Sonoma County Jail for suspicion of felony arson. His bail was set at a steep $110,000, according to the Sonoma County Sheriff Public Information Officer."
But now the federal Department of Immigration has slapped Gonzalez with an immigration detainer — meaning he is an illegal alien.
Breitbart again has the update:
Sargent Spencer Crum told Breitbart that Mr. Gonzalez is also on a U.S. Immigration & Customs Enforcement Agency (ICE) detainer request, despite Sonoma County declaring itself as a "sanctuary county" in May 2014. The county only cooperates with "ICE holds" if the prisoner has been convicted of a felony or any misdemeanor offense that falls within the Trust Act within the last five years. Mr. Gonzalez's immigration status has not yet been announced.
Comments